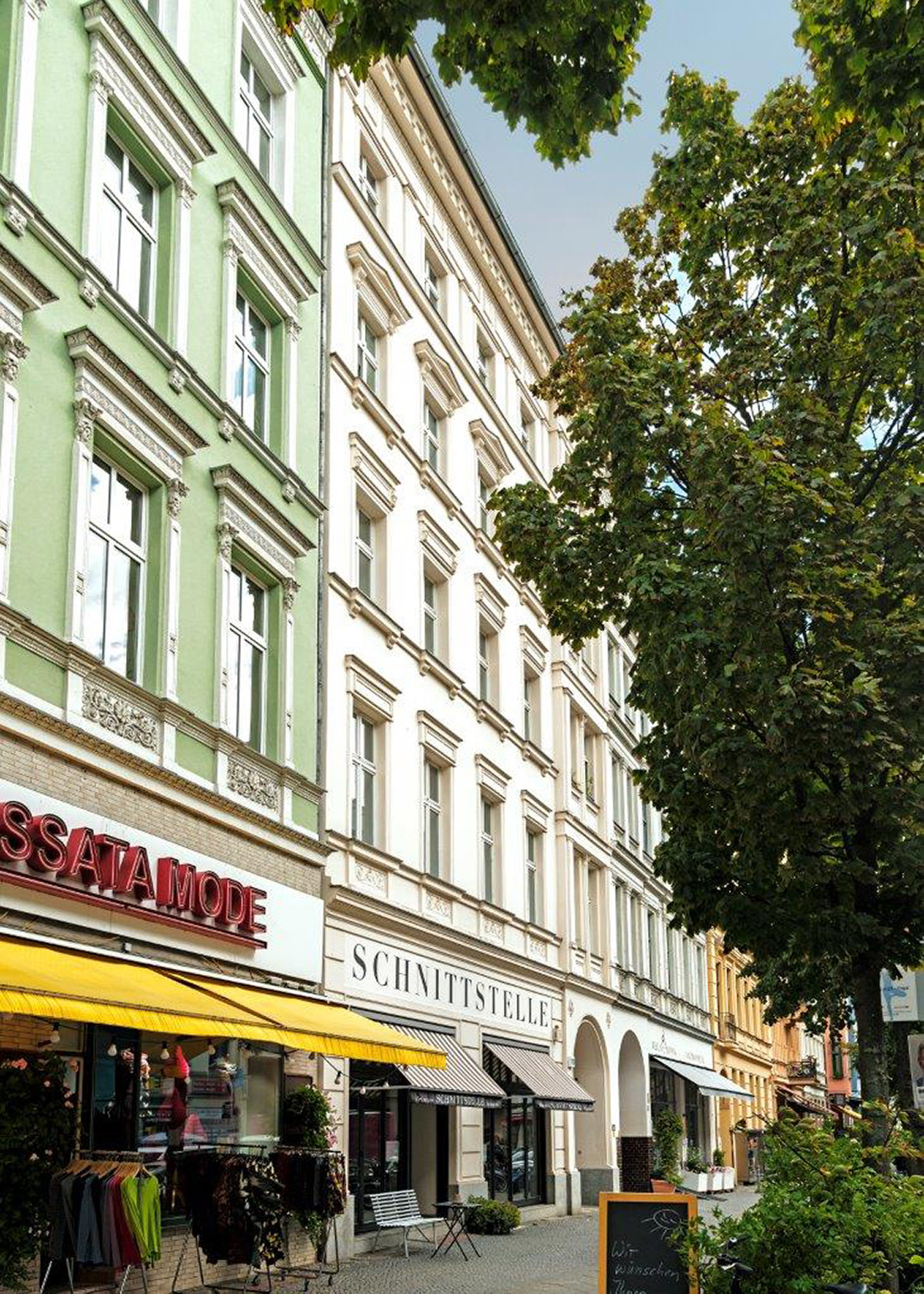 Sophisticated but not aloof: the Bergmannstrasse neighbourhood with its elegant old buildings is close to parkland and leisure amenities such as the Park am Gleisdreieck and Tempelhofer Feld.
Bergmannstrasse lies in the very heart of Kreuzberg, probably the most sought-after district in Berlin. The legendary area owes it name to one of the highest natural elevations in the district, the Kreuzberg. It was at its highest point on, 19 September 1818, that King Friedrich Wilhelm III of Prussia had the foundation stone laid for the German National Monument to commemorate the victories in the Wars of Liberation. At the foot of the memorial is Viktoriapark and its arti cial waterfall with a height of 24 metres. Created in 1888, the park still attracts many visitors in search of recreation.
Steeped in history and yet constantly in a process of change – these are the hallmarks of Kreuzberg. A district that reinvents itself every day and is packed full of surprises.
A promenade with Parisian flair
Bergmannstrasse is one of the smartest on-trend streets in Berlin. Its sumptuously decorated Wilhelminian buildings, delicatessens, antique shops, restaurants and Marheineke-Markthalle are an attraction for everyone who loves strolling along the streets, browsing through unusual shops and enjoying good food.
Looking from Bergmannstrasse into the gently rising cobbled side streets is rather reminiscent of the Parisian district of Montmartre. This part of Kreuzberg is still dominated by a nostalgic elegance which it derives from Maria Luise Bergmann (1774 – 1854), the source of the street' name and a fashionable large landowner who was behind the building of the neighbourhood in the 19th century.
Not far from Bergmannstrasse, Berlin lies at your feet: the highest point of Kreuzberg is in nearby Viktoriapark and provides a marvellous venue to relax and survey Berlin.